Quick Details
Dates:  Select Saturdays
Time:  Noon - 4pm
Price:  $85
Distilleries Include
Pick Up Location Information
825 Hennepin Ave, Minneapolis MN 55402 - Outside of Rock Bottom Brewery in LaSalle Plaza 
Please arrive 15 minutes early to check in, make sure to bring your ID!
Wear comfortable shoes and clothes.
Multiple parking ramps are available right in the area or choose metered parking 
Transportation
This tour includes our fun open air bus April - October, and our luxury coach November - March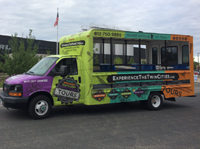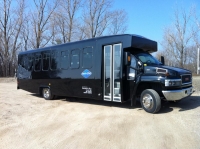 Distilleries
Bent Brewstillery
Bent Brewstillery is both a brewery and distillery located in Roseville.  The brewhouse uses a 2-vessel, 20-barrel system that fills four 40-barrel conical fermenters, as well as a 5-barrel pilot system that fills a 5-barrel conical fermenter used primarily for sour beers. The distillery consists of a 500-gallon MegaStill used for production and a 26-gallon spirit still used for experiments and recipe development.  The hold many awards and also the Best of MN.
DuNord
DuNord is locate Minneapolis and is a grain to glass distillery.  This distillery is a family operation and serves up many fine cocktails.  Our favorite is anything made with their Apple DuNord! 
Wander North
Wander North was founded in 2013 by Brian Winter, a veteran of Operation Iraqi Freedom. It is his dream to help bring small batch distilling back to Minneapolis, a place of abundant natural resources that once fueled the thriving industry. Here you can find vodka, gin and whiskey along with a good food truck.
Food
Food trucks are located at Wander North and DuNord
Ending Location
Ending location will be the same as the starting location at Rock Bottom Brewery - the first Brew Pub in Minneapolis.  After the tour, stop in - we'll give you a "buy one pint, get one free pint".  A drink and food full menu is available in the bar or restaurant.