Twin Cities Brewery Tours
Wondering what to do in Minneapolis/St. Paul?  We've been bringing you to the local craft beer scene for 6+ years!
Twin Cities Brewery Tours is a one of kind brewery experience within the Twin Cities area that has been servicing you before the boom in the local craft beer industry. We are extremely proud of being around for 6+ years and having the best tour guides! These guides are passionate and have experience brewing beer along with many that have worked for local breweries. We offer a variety of tours that include the full tour experience and others that are customized to your needs. We are the perfect option for corporate/small business events, bachelor/bachelorette parties, birthday parties, holiday parties and etc. We can handle any sizeable group and will make sure everyone has a great time! Don't forget about our public tours which are a great way to explore the different local breweries and also make a few friends along the way! Make sure to purchase your ticket today!
Connect With Us
Facebook Feed
Twin Cities Brewery Tours
19 hours ago
Planning your summer? Don't miss one of the most anticipated beer events of the summer -- our All Pints North Experience Tour on July 29! Mark your calendars now! More information here:
Twin Cities Brewery Tours
4 days ago
Experience the Twin Cities added 3 new photos.
This past weekend was beautiful. How did you enjoy the perfect spring weather? ?
Twin Cities Brewery Tours
1 week ago
We get to work with some incredible people. Take our friends at Able Seedhouse & Brewery for example. This excerpt from their website is one of our favorites: There was a time when everyone valued the calluses more than the tweets. You would measure your day by what you had built, grown or made and it might be something you?d pass down a generation or two. We?ve forgotten this. Most don?t think they can do things anymore. It?s time to remind people that they are Able. Learn more about Able below or visit twincitiesbrewerytours.com to find a tour where you can experience their greatness now.
Come Experience the Twin Cities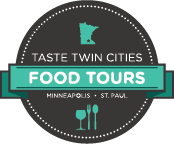 Taste Twin Cities
We offer an array of food experiences throughout the year including tours that have been featured and talked about from famous celebrity and shows!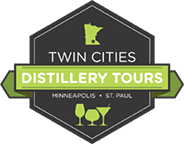 Twin Cities Distillery Tours
Coming Soon! Have you heard about the latest trend and craze? Craft spirit cocktails are delicious and we bring you to some of the best distilleries in Minnesota!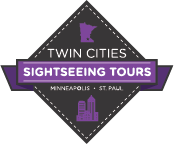 Twin Cities Sightseeing Tours
Coming 2017! Looking for a fun way to experience the Twin Cities sights? Public and Private tours will be available. These tours can also be customized and include food and drinks.