Blog
Here in the State of Hockey there are very few things that we love more than anything else. Two of those very few things are hockey and great beer! It's an industry that has been growing exponentially over the last 2 decades and here at Twin Cities Brewery Tours, we're here to find the best craft beers in the hottest and newest taprooms.
We partner with the brewers and owners to provide you with an experience like no other! We're committed to your safe, all inclusive craft beer experience here in the Twin Cities. You'll share the cheers and beers with our well versed craft beer tour guides  and travel safely with our professional drivers.
While in town for the big Hockey Tournaments over the next few weeks, enjoy the things to do in Saint Paul with our dedicated tours just for you.
I am calling all the hockey fans from across the world to come start your days off with beer and end them with what you love (besides hockey)-beer.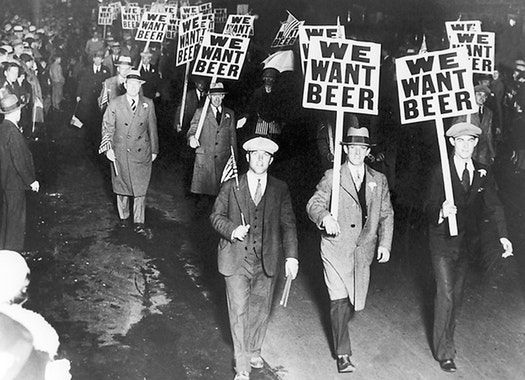 March to end prohibition, 1931.
Picture provided by Minnesota Historical Society.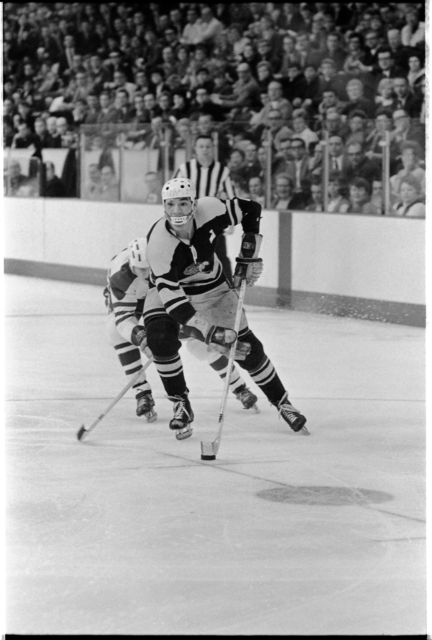 Minnesota State Hockey Tournament, 1969.
Picture provided by Minnesota Historical Society.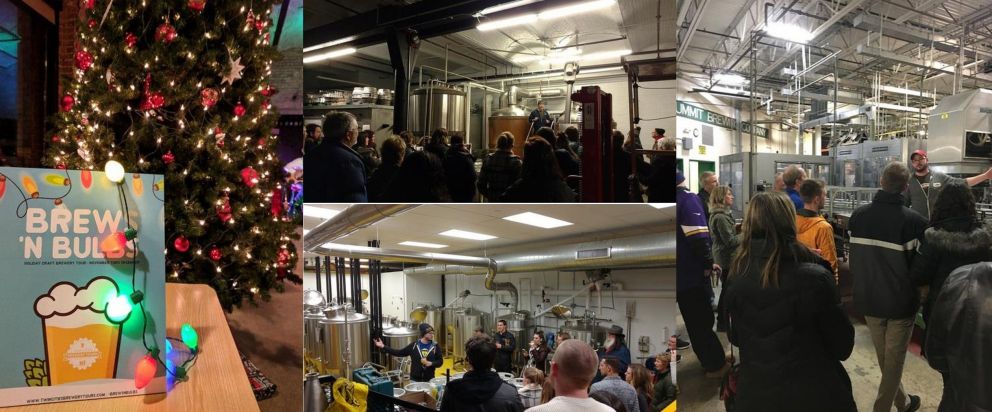 Brews 'N Bulbs 2017
Our partners Flat Earth Brewing, 12welve Eyes Brewing and Summit Brewing Co. made this season's Brews 'n Bulbs one to remember.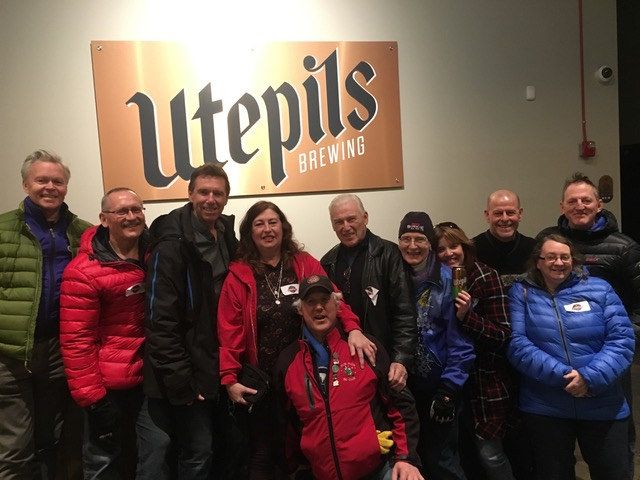 Masters World Cup 2018
International events are the perfect occasion to make new friends and connect over great beer. We are so thankful for the friendships and partnerships we have cultivated over the past 7 years and cannot wait many more.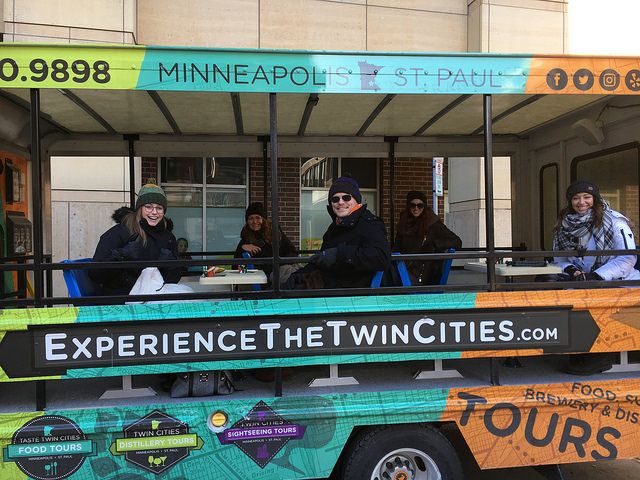 Open Air Bus in January?
People from around the world flocked to Minneapolis for the biggest football game of the year. These out-of-towners braved the single digit degress to have a ride in our open air bus to experience the craft brew scene in the Twin Cities. Skol!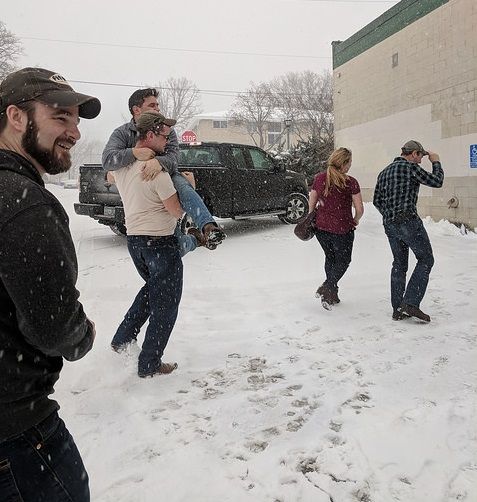 Snowy Day 2018
Here in MinnSNOWta, snow doesn't stop us for getting to our beers unless there is several feet of it. By that point, you might as well stock pile craft beer so you can crack open a cold one after several hours of shoveling. Good Luck.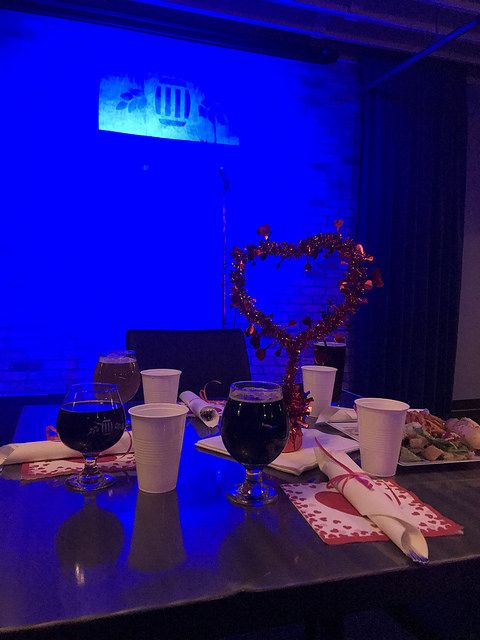 Valentine Day Progressive Dinner & Brewery Tour
This 3-stop adventure includes an appetizer, dinner, dessert, and beer parings. This tour is the perfect excuse to indulge in the local scene to enjoy a day with your loved one – Beer! Okay, I guess this is for lover's too.
Here in Minnesota we spend a vast majority of our time contemplating our choices about why we stay. At least 6 months out of the year it's cold and mostly snowy. When temperatures reach below zero for several days to a few weeks, we start getting creative with our "things to-do list." On that list, I'm sure you are not telling yourself, let's ride an open-air bus? Well it's what we do here and we do it with smiles, warm clothes, and beer!
In 5-degree weather, we took this group on a custom, private craft beer and food tour to sample some of the unique craft beers and bold flavors that make Minnesota so special. Experience the Twin Cities' specialty is navigating the world of good Minnesota food, beer, wine, spirits, and sites.
For those of you who would rather be warm and toasty in an enclosed bus, we have that too.
Join us on a tour and find out for yourself why we do what we do and why we stay!
Visit us (at) Twin Cities Brewery Tours