Quick Details
Time:  Noon - 4pm
Price:  $75
Breweries Include
Pick Up Location Information
825 Hennepin Ave, Minneapolis MN 55402 - Outside of Rock Bottom Brewery in LaSalle Plaza 
Please arrive 15 minutes early to check in, make sure to bring your ID!
Wear comfortable shoes and clothes.
Multiple parking ramps are available right in the area or choose metered parking 
Transportation
This tour includes our fun open air bus April - October, and our luxury coach November - March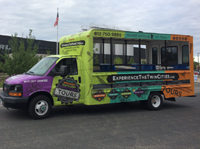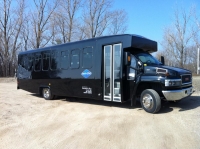 Breweries
South Fork
At South Fork beer is literally flowing in their blood!  The owner's great-grandparents met at Schell's while her great-grandfather was making beer with his future father-in-law.  She great up in New Ulm, right by Schell's Brewery and always had awareness to local beer.  South Fork is located in Delano and features a large patio in historic downtown.
Some of their popular beers include As the Crow Flies Kolsch, Sunday Funday Red Al and Nirdy Girl Amber Ale.
Lupine 
Lupine is one of the newer breweries, Lupine opened in 2016 in historical downtown Delano.  The business was formed by a friendship of 3 guys.  Their 10 barrels system brews up some great beers like Lupine IPA, Red Herring Session and Convocation Tea Ale. 
Birch's
Birch's is located right on Long Lake this grain to glass brewery is a favorite for their lower brewery and upper dinner club.  Enjoy their brewery or step out onto their large deck overlooking Long Lake.  They always have a unique variety of beers from Raspberry Shandy to Coffee Chocolate Golden Ale to American IPA.  Great location to order up some amazing food!
Food
Order food right at Birch's
Ending Location
Ending location will be the same as the starting location at Rock Bottom Brewery - the first Brew Pub in Minneapolis.  After the tour, stop in - we'll give you a "buy one pint, get one free pint".  A full drink and food menu is available in the bar or restaurant.