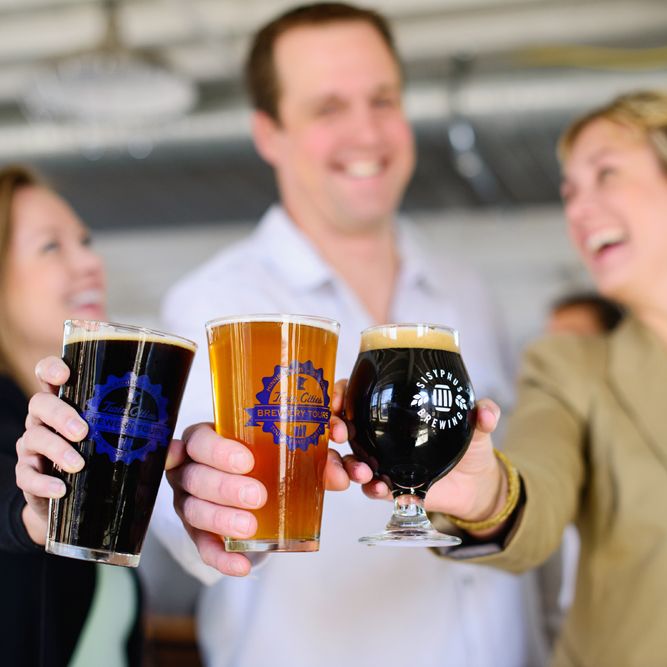 Craft Brew Hop
Join us for an afternoon or evening of fun and experience the craft beer boom! We have some amazing breweries lined up that are the latest and hoppin' places in town! You will be given the opportunity to taste flagship, seasonal and local favorites on these tours! Have a great time on our luxury transportation and don't worry about the hassle of transportation in between breweries!
Breweries change each day of the week!
Tour Operates
What's Included
Sample local craft beer - pint at each location included
Snacks 
Bottled Water
Cooler to store your growlers in
Fun and knowledgeable tour guide that will show you a great time and help select your craft beer
Convenient pick up and drop off location
Professional driver
Enclosed luxury coach (available year round) or our new open air bus (available during warm months only)
Special brewery discounts 
Pricing
$65
Location
825 Hennepin Ave, Minneapolis MN 55402 - Outside of Rock Bottom Brewery in LaSalle Plaza 
Please arrive 15 minutes early to check in, make sure to bring your ID!
Wear comfortable shoes and clothes.
Multiple parking ramps are available right in the area or choose metered parking
Transportation
This tour includes our fun open air bus April - October, and our luxury coach November - March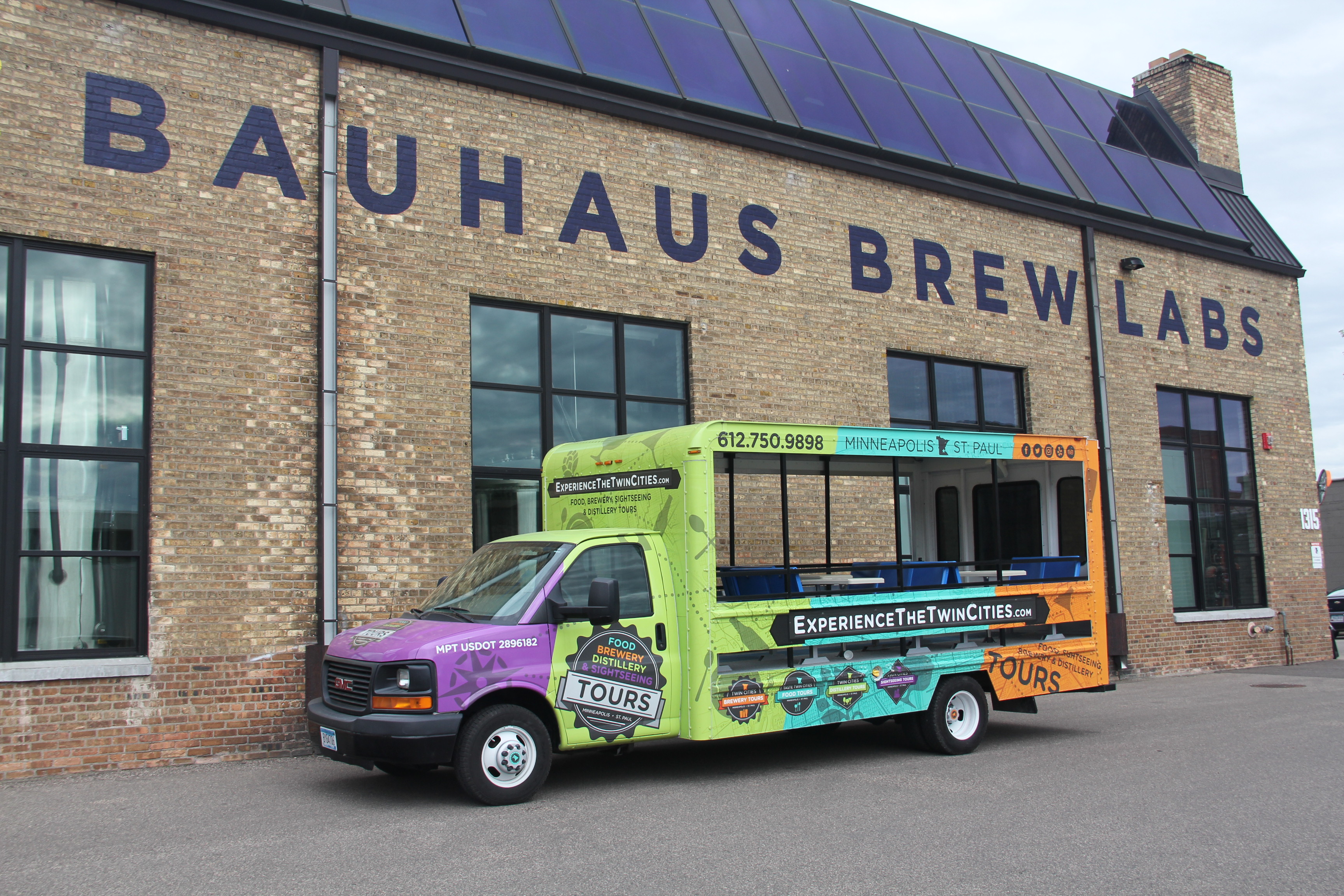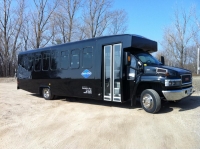 Tour Policies
Public tours must have a minimum of 4 people booked for tour to operate.  You will receive notice the day before the tour if minimums are NOT achieved. If minimums are not met, tickets will be fully refunded or rescheduled for a different tour date.
Cancellation Policy: Since this is a high demand tour, all tickets sold are nonrefundable and cannot be exchanged or rescheduled. The tour is held rain or shine.
Winter Weather Policy:  A tour could be canceled if winter weather travel is not recommended in Minneapolis/ St. Paul Metro area due to extreme ice or blizzard conditions.  If Twin Cities Brewery Tours needs to cancel a tour due to this, it will be rescheduled for a later date.  If you are not available on this later date, your ticket may be used towards one of our other tours.  You may also transfer your ticket to another date our brewery tour is scheduled.
Looking for a private tour, wanting to celebrate an occasion or have a group larger than 12 people, please check out our private tour packages and CONTACT US to arrange for a private tour.
*Breweries subject to change without notice
Quick Details
Time: 6-9pm 
Price: $65
Breweries Included
Breweries
Bauhaus Brew Labs
Bauhaus Brew Labs is a family of musicians, scientists, artists and above all, beer lovers, aiming to reinvigorate the spirit of the family brewery. At Bauhaus, they take a unique look at classic German-inspired beer styles, skewed slightly by a sense of play and adventure. Their flavor-forward, sessionable beers are crafted to surprise and delight without taxing the palate.
Inbound Brew Co.
Inbound is one of the newest breweries in the North Loop neighborhood. They brew small batch beers and serve up a large variety of styles: Hoppy, Lighter, Darker, Sour, Polish, German, Belgian and collaboration beers.  Some of our favorites include Kölsch Infused with Raspberry, Lemon-Ginger Belgian Blonde, and Hoppy Amber. 
Sisyphus
Sisyphus Brewery name comes from a Greek legend. He's the guy condemned to push a rock up a hill for all eternity. Whenever it gets to the top, he must go back to the bottom to retrieve it, and begin the journey all over again. Sounds rough.  That's what they do.  Their rock is a barrel of beer; it's the empty fermenters at the end of a long week; it's everything that goes on at their place.  They have a very unique brewery with rotating taps weekly.  Along with the brewery they also have a separate comedy club that features many great comedians plus amateur hour.  Most place to visit.   
Food
Food trucks available at Bauhaus Brew Labs
Ending Location
Ending location will be the same as the starting location at Rock Bottom Brewery - the first Brew Pub in Minneapolis.  After the tour stop in - we'll give you a "buy one pint, get one free pint".  A full drink and food menu is available in the bar or restaurant.