Twin Cities Brewery Tours
Wondering what to do in Minneapolis/St. Paul?  We've been bringing you to the local craft beer scene for 8+ years!
Twin Cities Brewery Tours is a one of kind brewery experience within the Twin Cities area that has been servicing you before the boom in the local craft beer industry. We are extremely proud of being around for 6+ years and having the best tour guides! These guides are passionate and have experience brewing beer along with many that have worked for local breweries. We offer a variety of tours that include the full tour experience and others that are customized to your needs. We are the perfect option for corporate/small business events, bachelor/bachelorette parties, birthday parties, holiday parties and etc. We can handle any sizeable group and will make sure everyone has a great time! Don't forget about our public tours which are a great way to explore the different local breweries and also make a few friends along the way! Make sure to purchase your ticket today!
Connect With Us
Facebook Feed
Twin Cities Brewery Tours
1 day ago
HAPPY NATIONAL WINE DAY! Our countryside wine tour is one of our most popular excursions. Sit back, relax, and allow our knowledgeable tour guide to take you to Minnesota's best wineries right outside of the Twin Cities! Running on select Saturday's in September and October. Tickets available now - grab yours! https://cutt.ly/lyaIji
Twin Cities Brewery Tours
2 days ago
Last but not least, introducing our final new tour for summer of 2019! MINNEAPOLIS RIVERBOAT AND BUS TOUR! Two great experiences, one low price. Combining our relaxing sightseeing city tour with a serene river cruise on the Mississippi to create the perfect Minnesota summer treat. Running Fridays June - October. Grab your pals and some tickets today! https://cutt.ly/lyGqHL
Twin Cities Brewery Tours
3 days ago
'The Prince Legacy Tour: Sights and Sounds of Minneapolis' is just around the corner. Join us on June 8th to explore the memorable places that played a role in creating the musical icon that Prince eventually became! Only a few spots left.
Come Experience the Twin Cities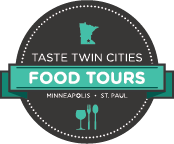 Taste Twin Cities
We offer an array of food, wine and chocolates experiences throughout the year including tours that have been featured and talked about from famous celebrity and shows!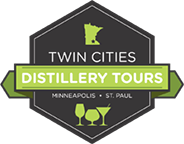 Twin Cities Distillery Tours
Coming Soon! Have you heard about the latest trend and craze? Craft spirit cocktails are delicious and we bring you to some of the best distilleries in Minnesota!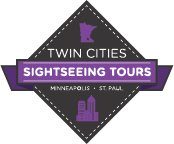 Twin Cities Sightseeing Tours
Coming 2017! Looking for a fun way to experience the Twin Cities sights? Public and Private tours will be available. These tours can also be customized and include food and drinks.