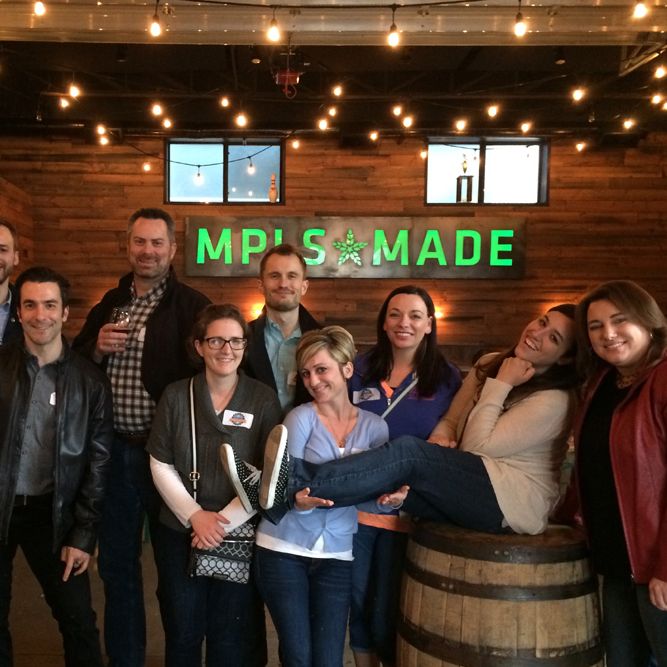 Holiday Brew Tour
Experience the Twin Cities brewery scene with your employees or clients! Looking for an opportunity to reward your employees and get out of the office? What a perfect activity and way to learn more about the brewery scene and the Twin Cities! Options include a brewery tour, brewery tour with food catered in to a brewery, brewery tour with dining arrangements, or make it our Brews 'n Bulbs tour!  Or looking for something totally custom, let us know!
What better way than to make your event festive for the holiday season! 
What's Included- All Inclusive Experience!
Up to 3 hour experience and up to 3 breweries
Select your pick up location, pick up any where, but no additional cost within our free service area
Sample local craft beer - pint at each location included
Snacks 
Bottled Water
Cooler to store your growlers in
Fun and knowledgeable tour guide
Professional driver
Luxury coach bus, many sizes available
Gratuities for brewery staff, tour guide and driver
Add Ons
Add on additional time: $150 per hour for 28 people or less; $175 for more than 28 people
Add on an additional brewery visit: $9 per person
Behind the scene tour at 1 brewery: $10 per person
Have food catered into a brewery: Price varies
Have private dining arranged at a brew pub or restaurant: Price varies
Include a city sight seeing tour: Price varies
Pint glasses for souvenirs - Brewery pint glass $8, Twin Cities Brewery Tours glass $6
T-shirts or souvenirs - pricing will vary from brewery to brewery
Need a place to have a meeting prior or after the tour?  How about a brewery or let us help you find a location that fits your needs.
Beverage Rules
You are allowed to bring a cooler with ice and beverages.  Beverages in glass are NOT allowed.  Hard liquor is NOT allowed.  Beer in cans or plastic are allowed.  Wine, hard lemonade and hard cider is allowed. Soda, water and non-alcoholic beverages is allowed.
Service Area
We are partnered with breweries all over the metro area.  Our enclosed coaches operates all over the metro area.  Free service pick up location is within the 494/694 corridor.  Additional cost may apply for pick up outside of our free service area. We can accommodate a custom pick up and drop off outside of the metro area.